Gavaskar clarified his stance on multiple occasions on Friday.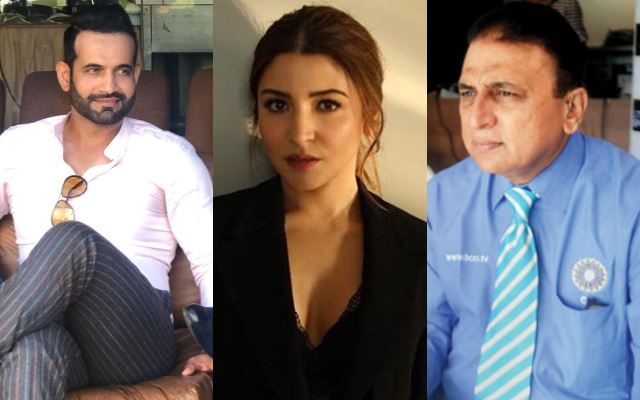 Former India cricketer Sunil Gavaskar was all over the headlines on Friday for his alleged comments on Virat Kohli and Anushka Sharma during RCB's previous game. His statements were misquoted on social media and soon all began to slam him for the same. It turned out to be a huge controversy when Anushka Sharma posted a long Instagram story asking Gavaskar the reason for dragging her name while discussing her husband's game.
However, the 71-year-old clarified his stance later in the day in an interview and told everyone to watch the video clip carefully again. He repeatedly cleared that he never blamed Anushka for Virat Kohli's failures and was only referring to the cricket the couple played during the lockdown in their apartment.
Sunil Gavaskar also made it clear during the Hindi commentary on Friday that he didn't make any sexist comments and only spoke about the Twitter video of Anushka-Virat playing during the lockdown. "We were doing commentary. We were talking about practice. I had said that Virat Kohli didnt get opportunity to practice apart from the video we saw where they were playing in the building compound. I only said that Virat had played Anushka's bowling," he said.
Irfan Pathan tweets in support of Sunil Gavaskar
Meanwhile, Irfan Pathan has opened up on the matter and has tweeted in support of Sunil Gavaskar now. On Friday evening when the latter explained his comments while commentating, the former India cricketer took to Twitter and wrote, "Always respect #SunilGavaskar sir always."
Here's his tweet:
Always respect #SunilGavaskar sir always

— Irfan Pathan (@IrfanPathan) September 25, 2020
The likes of Zareen Khan and Kangana Ranaut have also slammed Sunil Gavaskar for his comment. However, the support for the 71-year-old has increased on Twitter ever since the video clip of what he actually said, has gone viral. It remains to be seen if Anushka Sharma comes out to speak up on the matter now that Gavaskar has clarified what he meant when he took her name.
Also, this is not the first time that the Bollywood actress has been involved in a cricket related controversy. Her name has been dragged previously as well and she had released a big statement responding to it too.