The Super Kings have already removed the duo from the team's official website.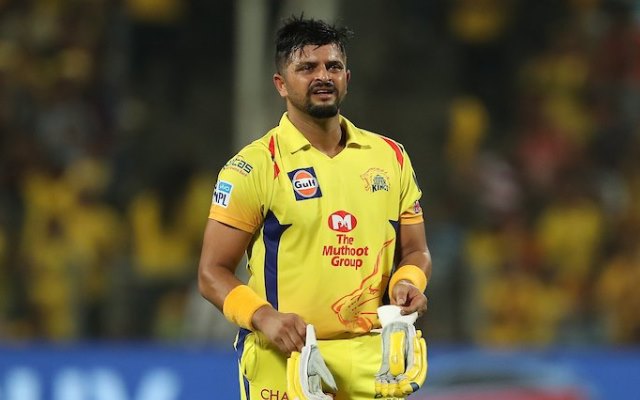 Prior to the 2020 Indian Premier League (IPL), the Chennai Super Kings (CSK) were dealt with a couple of body blows after Suresh Raina and Harbhajan Singh backed out of the tournament, citing 'personal reasons'. Even as the Super Kings didn't go for their replacements, they have decided to terminate all contractual relationships with them if reports are to be believed.
It's been learned that CSK have not only removed the duo from their official website, but have also started the process of termination. Back in 2018, both Harbhajan and Raina signed three-year deals with the Yellow Army that were to end in 2020 itself. Even as Raina inked a 11-crore deal, Harbhajan was roped in for a 2-crore annual contract.
As per InsideSport, CSK CEO Kasi Viswanathan didn't comment on the contract terminations, but updated on the salaries of the cricketers, who won't be playing. He mentioned that 'players will only be paid if they play as they are not playing they won't be paid'.
CSK looking to stage comeback  
The Super Kings, led by MS Dhoni, are currently placed at the bottom of the points table, losing two of their first three matches. However, Stephen Fleming, their head coach, said the team have utilised their six-day break to good effect.
"It came at a good time because the first three games were in quick succession and all games were at different grounds, so you have to appreciate trying to read conditions, for each game being predominantly the first team to play there was tough," Fleming was quoted as saying.
"And also coming off a couple of challenges we had off the field, we've used this break pretty well, we got some clarity around what we need to do and have practised very well," he said.
"I'm looking forward to putting in a bit of performance than we did the last time we played at Dubai where we were outplayed by Delhi Capitals. There were a number of areas that we weren't happy with, and we've worked hard on those," Fleming added.
The Super Kings are next scheduled to lock horns with the Sunrisers Hyderabad, led by David Warner, on Friday, October 2 at the Dubai International Cricket Stadium.