Asif played two games for the Super Kings back in 2018.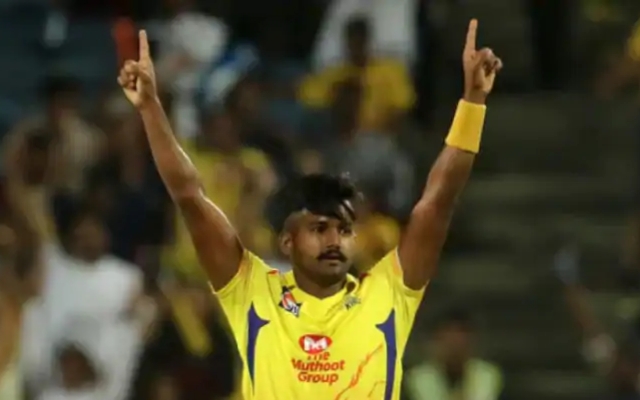 KM Asif, the Chennai Super Kings fast bowler, had become the first player to have breached the bio-secure bubble during the 2020 edition of the Indian Premier League (IPL). Thereafter, the right-arm speedster underwent a six-day quarantine period and is back training with the team.
It was learned that the breach took place after Asif misplaced his key of his hotel room. After the mishap, he went to the reception to get a replacement, which happened to be a breach of the protocols as the reception doesn't come inside CSK's bubble.
Unintentional mistake from KM Asif
"It was an unintentional mistake but rules had to be followed. He underwent six days of quarantine and has now resumed practice with the team," an IPL source was quoted as saying in The Indian Express.
Asif made his IPL debut back in 2018 and has only played two matches, picking up three wickets. Due to the presence of some star-studded names, the pacer hasn't been able to break into the eleven for the last two seasons.
Teams will pay a heavy price in case of a second breach. A second breach will result in a six-day quarantine period coupled with one-match suspension after quarantine. In case of a third breach, the player will be removed from the tournament and a replacement won't be allowed either.
The Super Kings haven't had the best of campaigns in the IPL thus far. The team, led by MS Dhoni, started with a five-wicket win over the Mumbai Indians (MI) in the tournament opener at the Sheikh Zayed Stadium in Abu Dhabi. Ambati Rayudu and Faf du Plessis' fifties got them over the line.
However, the Yellow Army lost to the Delhi Capitals (DC) and the Rajasthan Royals (RR) and are placed at the bottom of the points table. Injury concerns to Rayudu and West Indies' all-rounder Dwayne Bravo haven't done any good to their campaign.
Their next match is against the Sunrisers Hyderabad (SRH) on Friday, October 2 at the Dubai International Cricket Stadium. Going into the game, CSK have something to cheer after their CEO Kashi Viswanathan said that both Rayudu and Bravo are fit to play for them.