Hours after Jones' untimely demise, Brett Lee also spoke on the camera on the eve of RCB-KXIP game and offered his condolences.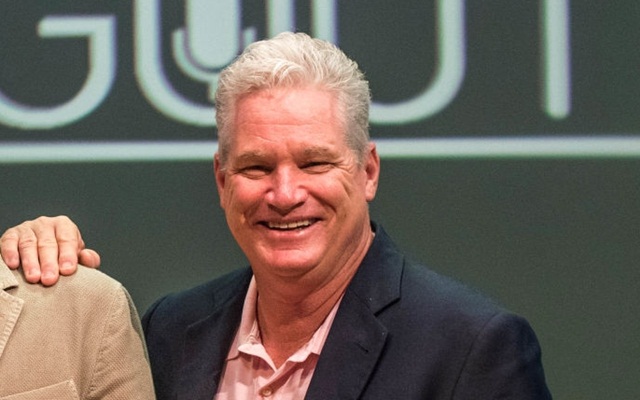 The entire cricket fraternity was left stunned after former Australia cricketer, coach and commentator Dean Jones passed away at the age of 59 in Mumbai. Jones, who represented Australia in Tests as well as ODIs, was also part of the commentary panel of the on-going IPL 2020. He was also seen commentating in Wednesday's game between Mumbai Indians and Kolkata Knight Riders.
Jones reportedly collapsed in the lobby of his hotel in Mumbai and it was fellow Australian Brett Lee who performed CPR. After Jones' cardiac arrest, Lee attempted to save his colleague. Jones was then taken to the hospital but was declared dead on arrival.
One of the most prominent names of the sport, Jones was roped in for doing off-tube commentary for this year's IPL, along with former cricketers like Lee and Scott Styris. Hours after Jones' untimely demise, Lee spoke on the camera on the eve of RCB-KXIP game and offered his condolences.
We call it the 'Select Deano': Brett Lee
"I think the thing we want to say about Deano is he would have wanted us to be here tonight. It's pretty much the 'Select Deano' we call it. It's Deano's dugout tonight. He is an absolute legend. Firstly to his family and friends we send our condolences," said Lee.
It's a real tough day for everyone, not only for his close mates … and the whole cricketing world in general. What Deano would've wanted is for us to come out here in the dugout, get it done, have some fun for the game we all love," added the former Australia speedster.
Former Kiwi star Styris also mourned Jones' death and expressed his grief over the loss. Styris also revealed that Jones had exercised in the hotel that morning by running down the corridors. He also said that they were hoping to make Jones proud by continuing to deliver in the 'Dugout'.
"That was his way of keeping fit because of course, we are in the bubble here in Mumbai," Styris said. "Who would have thought merely a couple of hours later he had this heart attack or some sort of cardiac problem. It's incredibly sad. He thought this to be the Deano show really.
He's on to me every day with new ideas on how we can make it better. So I think it's the right thing to do to be here, it's gonna be hard but we hope to make him feel proud tonight," he added.