One of Jones' greatest legacies is that he did not fade out even as cricket progressed to a different era.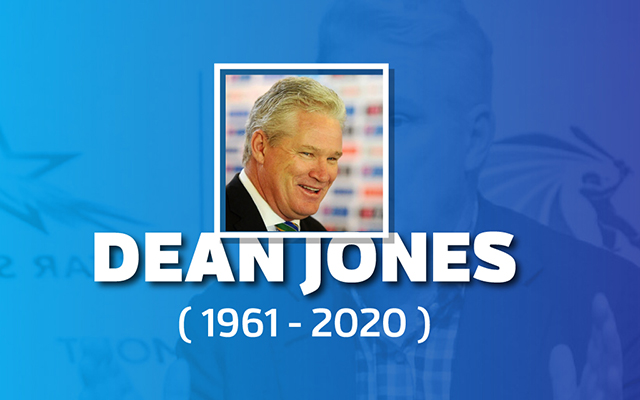 The year 2020 claimed, among its many victims, acclaimed former Australian cricketer Dean Jones. The man, who was popular as a commentator and coach and was fondly called as "Deano", died of a massive heart attack in Mumbai.
Aged only 59, Jones was in India as a commentator for the ongoing Indian Premier League (IPL). It was learnt that the former batsman had his breakfast and attended a pre-match briefing with his colleagues but suffered the attack at the lobby of the hotel.
For the 21st-century cricket viewer, Jones was not someone who would be quickly identified with. The Melbourne-born cricketer rather represented the stylish variant of cricket in colours that had first emerged towards the concluding decades of the 20th century.
The man used to be at his flamboyant best in ODI cricket with chewing gum in his mouth and zinc oxide put on the lower lip. The right-handed batsman loved to attack the bowlers to entertain the spectators and often he dominated them to live up to the expectations in a powerful Australian team led by the great Allan Border.
In only 164 ODIs, Jones scored 6,068 runs at an average of 44-plus and a strike rate of 72.56 — statistics that were no less ordinary in the pre-T20 era.
Also Read
Dean Jones' career excelled in the subcontinent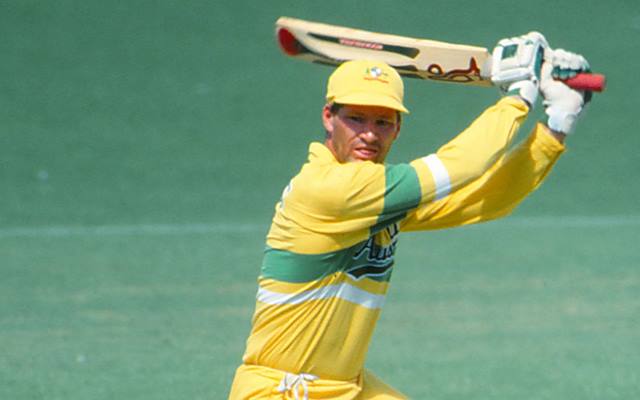 DeanJones' best cricketing exploits were, however, in the subcontinent — both as a player and a team member. In 1987, he was a member of the Border-led outfit that lifted the World Cup at the Eden Gardens. He slammed three fifties in that tournament (two against trans-Tasman rivals New Zealand and one against Zimbabwe) batting at No.3 and while Australia won all of them, he was eclipsed either by the openers David Boon or Geoff Marsh in each of those games.
As a player, too, Jones made his best impact as a batsman on the Indian soil and it was in his third Test in yet another September — 1986. Jones got to play in his third Test after playing the first two in early 1984 against the fiery West Indies. The selectors cushioned him thereafter and he got a chance again only in India two years later and he grabbed the opportunity with both hands.
Only 25 then, Dean Jones made his subcontinental debut at No.3 in notorious humidity of Chennai (then Madras) and kept on playing even as his body struggled to keep up with the heat. The man scored 210 in 330 balls while frequently vomiting on the field and was taken to hospital after becoming completely dehydrated — but only after he got out. The ambulance that carried him had to violate the traffic rules several times to ensure that medical treatment reached the fatigued cricketer soon and his life was saved.
That match is more remembered for its result as it is one of the only two tied Tests the world has seen. But those who understand the real test of Test matches still remember the blood-like-sweat that Jones had shed on that day to carry on with his marathon knock.
Batsmen across eras are noted for their specific skills — precision, brutality or entertainment and if one considers endurance among such skills, then Jones' double century in Madras should top the list without any doubt. He also backed Border's decision to play him in a crucial position in Tests for which the legendary captain was criticised.
1986 Test made Dean Jones a quality player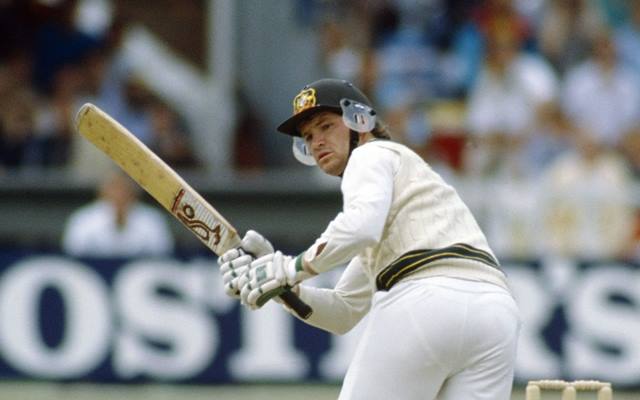 As Dean Jones, who later said in an interview to Sportstar that the Madras knock had made him a quality player, continued to score his runs, he also suffered crippling cramps that spread throughout his body. The temperature was in the 40s and humidity well over 80 per cent but Jones continued to battle all odds to stay on the crease. He later said that he scored briskly towards the end (his last hundred came in just 60-odd balls) because he was in no position to run then. He hit 27 fours and two sixes in his entire knock.
When in the 170s, Jones realized that he was losing control over his bodily movements and wanted to take permission from Border, who was batting with him, to take a break. Border, a hard taskmaster, perhaps did not understand Jones' plight and told him if he went off, "someone tough" would be brought out — a Queenslander.
In those days, the Australian team was in a transition after some of its legends departed and Jones was also in the fray that featured many other talented youngsters to cement his place in the team. He decided to stay back and made it to 202 at Tea when he retired to the pavilion. There, the Australian team worked to rehydrate Jones so that he could return to the crease and he did to eventually fall to spinner Shivlal Yadav.
The historic knock lasted 502 minutes and Dean Jones was picked as the man of the match despite a number of batsmen scoring three-figure knocks in that match. Rightly so. The man deserved the award for playing one of the toughest innings by an Australian batsman overseas ever.
Also Read
Jones left the game a bit too early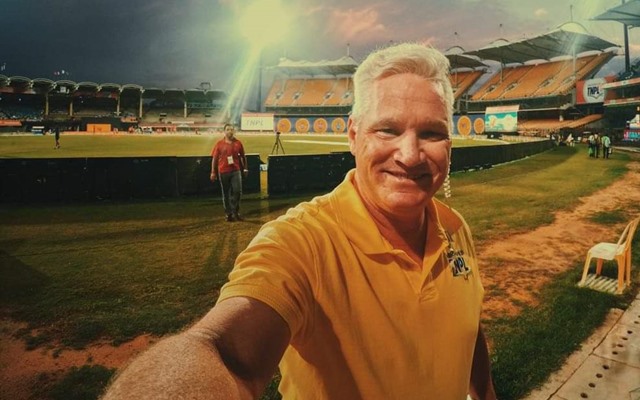 Dean Jones managed to hit another double hundred (his career-best score of 216) at home against the West Indies in 1989 and scored a hundred in his last Test series in Sri Lanka in 1992. His last eight Test innings saw 433 runs with two unbeaten hundreds and an average of 72 plus. He was only 33 at the time of quitting the game. These suggest that he was not in a happy frame of mind while taking the decision to retire in 1994.
When he was asked about it after he called it a day in 1994, Jones said the decision was not taken lightly. He did not like the fact that he was no more seeing himself as an automatic choice for the national side. But he tried to understand the logic behind the selectors overlooking him more often despite him having a good nick with the bat.
"But one has to understand the team balance as well… I don't have any hassles with the selectors. When you have two fast bowlers and two spinners. No. 5 and 6 batsmen have to bowl a bit. So they tend to go for the Waughs who bowl. That's where the team balance comes in," he said.
Jones, however, continued to play in the ODIs for two more years after playing his last Test in 1992. Though the man loved to play Test matches more (he had more hundreds in the longer format — 11 than in the shorter — 7) but excelled more in the 50-over format, the diminishing chances of making a comeback to the Test side eventually ended all his enthusiasm about the game and he retired prematurely.
In the 1992 World Cup, his fans had expected Dean Jones to make an emphatic delivery on home turf but he could manage only two fifties in the tournament (90 against India and 54 against Zimbabwe) in which Border's men disappointed. That the man still had cricket in his mid-30s was evident when he slammed a triple hundred against South Australia at his favourite Melbourne in a Sheffield Shield game under the lights in 1995 which put him in the initial squad for the 1996 World Cup, yet in the subcontinent. But the man did not make the cut eventually.
Dean Jones, however, played for the World XI side that met Australia at the MCG on the occasion of 150 years of the Victoria Cricket Association and the man belted 103 against his compatriots to pick the man of the match award even as Australia won.
One of Jones' greatest legacies is that he did not fade out even as cricket progressed to a different era. As a commentator (he also courted controversy once by calling South Africa's Hashim Amla a terrorist and faced the music) and coach (he was the former coach of Islamabad United in Pakistan Super League), he made his presence felt no matter where he worked.
Jones liked the colours of cricket and added more to it. One of the best cricketers seen in the limited-over formats who made his biggest mark in the longer format, Dean Jones will be remembered for ages to come.