Team India will be flying to Australia from UAE itself soon after the IPL.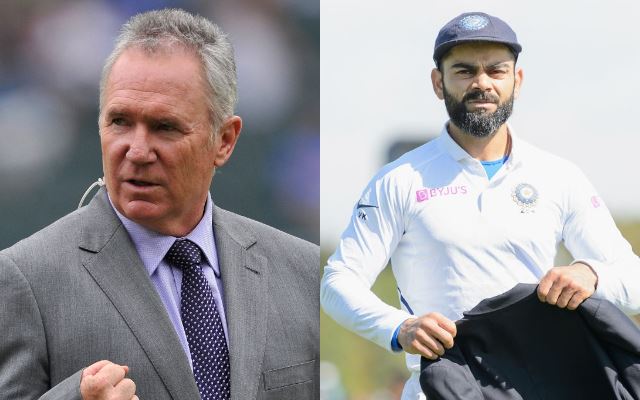 Team India is set to travel Australia soon after the ongoing Indian Premier League (IPL). This will be the first international series for the Virat Kohli-led side since March after the South Africa ODIs at home were postponed due to COVID-19 pandemic. Cricket Australia (CA) had earlier released the schedule for the whole of India's much awaited tour with the T20I series to commence in October.
However, with the T20 World Cup postponed, IPL replaced and subsequently, CA had to reschedule the dates. Accordingly, the two boards have worked out a few dates with the BCCI requesting CA to not start the traditional New Year's Test on January 3 in Sydney. In all likelihood, it is now expected to start on January 7 and former Australia cricketer Allan Border is not pleased at all.
He thinks that it is a non-negotiable scenario for Australia with the Boxing Day Test and New Year's Test being played for so many years now. Border also pointed out that the two Test matches are a treat for the fans during the Christmas and New Year vacations. He also went on to say that India are just playing mind games ahead of the tour.
"I don't think it should be a negotiated scenario. If it's necessary because of what is happening globally with the virus then fair enough, but if it's just because they want a bit of a spell between Boxing Day and the New Year's Test match, then that's rubbish. We've been doing this for how many years now – back-to-back Test matches?
"It works a treat through that Christmas-New Year period and I wouldn't be comfortable with it moving just because India want a couple more days off. I think they're just playing mind games," Allan Border said while speaking to Fox Sports.
Allan Border urges CA to stick with the dates
Allan Border also urged Cricket Australia to stick with the traditional dates and not bow down to India's request. He also questioned if BCCI would change their dates if CA request them. Earlier this year, the Australian board had asked its Indian counterpart to postpone their tour to India for three ODIs as it was in the middle of their own home season. However, BCCI turned down the request with the dates already finalised for the series.
"They consider themselves the strength of world cricket, and financially that is the case so they do have a fair say in things. But if the roles were reversed, we wouldn't have much say in the itinerary, it would just be put in front of us and these are the dates that we're going to play.
"You can negotiate as much as you like but these are traditional dates that everyone knows have been in the calendar forever, so to start negotiating now… it's a tough one. I wouldn't be bowing down to it – we've got traditional dates, let's stick with them," the 65-year-old further added.