KXIP need to pull up their socks up before their upcoming encounter.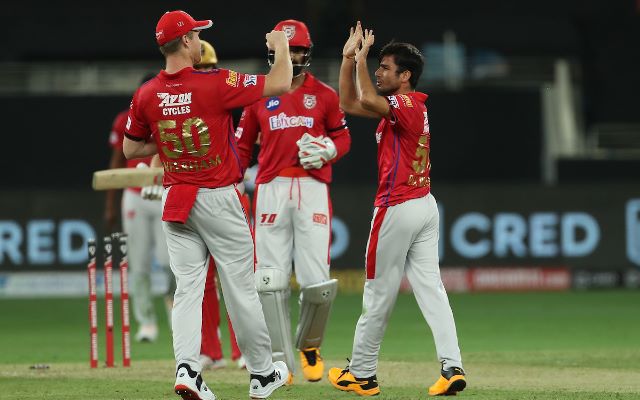 The 24th match of the Indian Premier League (IPL) is going to get underway between Kings XI Punjab (KXIP) and Kolkata Knight Riders (KKR) in Abu Dhabi on Saturday. Punjab are struggling hard to fetch themselves two points and make things better in IPL 2020. All sorts of strategies and combinations are failing to give them the desired results.
KXIP had their last outing against Sunrisers Hyderabad (SRH), and openers of the Orange Army got too heavy on the bowlers. KXIP had to face defeat by 69 runs. Their next face-off is coming up against Kolkata, who will be walking in with confidence after stealing the last match from Chennai Super Kings (CSK) by 10 runs.
The Punjab side need to pull up their socks too after a dismal show on Thursday night in Dubai. There have been questions on the form of certain players in their ranks. It remains to be seen how they show up next.
Here is the Predicted Playing XI of Kings XI Punjab for KXIP vs KKR:
Openers (Chris Gayle and Mayank Agarwal)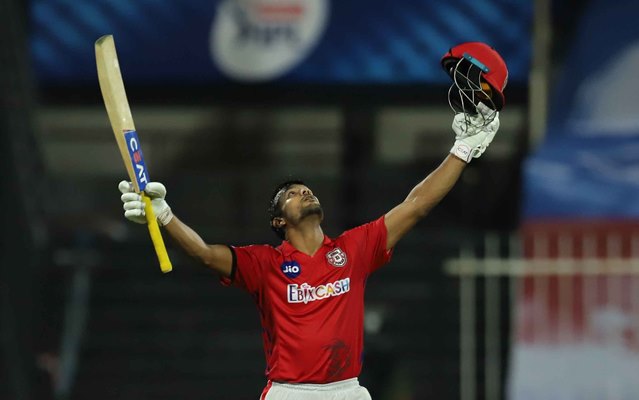 KXIP fans have been tired of waiting for Chris Gayle to grace the playing eleven of Punjab. He wasn't there in the last outings but was expected to show up against SRH in all likelihood. However, illness kept him out of the lineup. The powerhouse of Punjab and one of the most dangerous batters would most probably be seen with his team in the next game.
Mayank Agarwal started off well, but even he seems to have lost his rhythm somewhere. He was fetching the big scores for the team but hasn't been impressive in the last few outings. However, his place in the team remains essential, and he is expected to hit some big shots in Punjab's next match against KKR.
Middle Order (KL Rahul, Nicholas Pooran, Mandeep Singh, Simran Singh)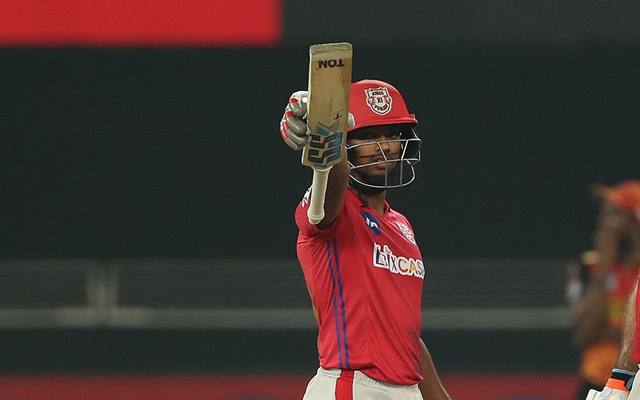 KL Rahul is currently the Orange Cap holder in IPL 2020, and it seems KXIP are too much dependent on the opener. When they fail, the entire team goes out of form. He even failed to score big against SRH, and the trouble began. However, he would most probably lead his team from the front in the next match.
The great batter and an equally good fielder, Nicholas Pooran, turned all eyes as he tried pushing Punjab towards victory single-handedly. He got the season's fastest fifty and could have taken his team over the line if he received any support from the other end. He is most likely to remain with the team in their next clash in Abu Dhabi.
Mandeep Singh has shown up for the Punjab side for two matches. His cameo was effective for the first time but he failed to perform well in their outing against SRH. Seeing his potential, he can be expected to pitch in for his team in the match against KKR and provide strength in the middle-order.
Simran Singh made a debut in IPL only last year and got to play only a single match in last year's edition. He got the chance to show up for Punjab in their contest against SRH for the first time in IPL 2020. He didn't get much in his bag but might be trusted by the team in the middle-order.
Bowlers (Mujeeb Ur Rahman, Ravi Bishnoi, Mohammed Shami, Sheldon Cottrell, and Arshdeep Singh)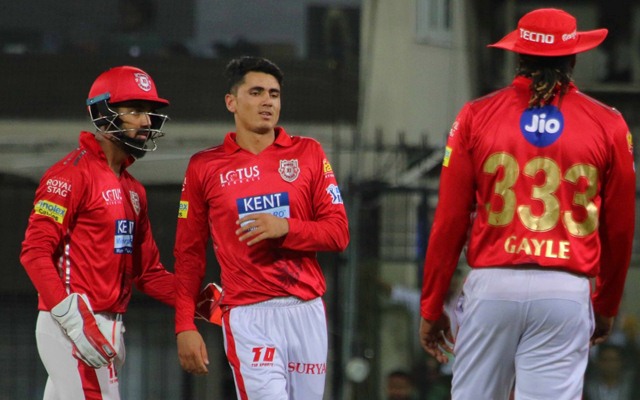 Mujeeb Ur Rahman warmed the benches in the first five games, but stepped out in their last match. The Afghan star spinner proved costly and had to go without any wicket in the last match. However, seeing his potential so far at the international level, he would most likely lead the team's spin-attack in the match against KKR.
If there was one bowler from Punjab who stunned the SRH batsmen, he was none other than young star Ravi Bishnoi. He stopped SRH's run flow in no time as he knocked out the dangerous David Warner and Jonny Bairstow within an over. Picking up three wickets in the last game, he is most likely to show his magic again for Punjab in the next match.
Mohammed Shami has been faring well so far in his IPL 2020 journey, but he was costly and left with one wicket for his team in the last outing. However, he can perform well owing to his last performances at the international level. He is most likely to lead the pace attack of his team in the outing against KKR.
Sheldon Cottrell has been picking wickets for his team at regular intervals but failed to do well in the last match. He leakned runs and had to go without a wicket. Having picked six wickets in as many matches, he is likely to remain with the team in the next event against Dinesh Karthik and company.
The young bowler, Arshdeep Singh, made his IPL debut in 2019 only and got the chance to play three matches where he scalped as many wickets. He played his first match of IPL 2020 with Punjab against SRH and remained successful in naming two dismissals to his credit at a reasonable economy as compared to his senior counterparts. He might get the chance with the team in the next game too.