As many as five players scored 50+ runs on Sunday night at the Sharjah Cricket Stadium.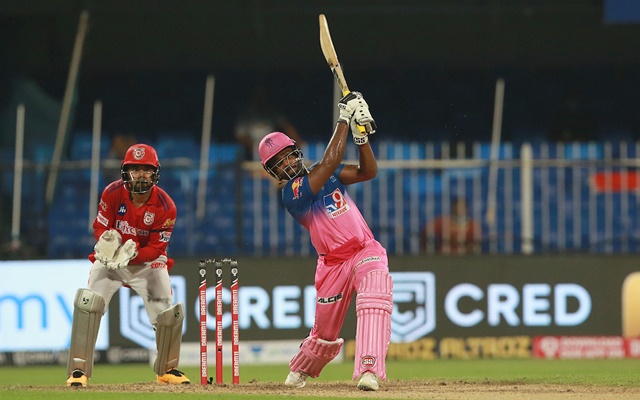 A dramatic high-scoring match between Rajasthan Royals and Kings XI Punjab on Sunday night in Sharjah witnessed an aggregate of 449 runs. Rajasthan Royals stayed unbeaten in IPL 2020 thanks to a record 224-run chase. The model of CricTracker's Match Impact Ratings felt that the KL Rahul's 54-ball 69 had quite a lot of significance towards the result. In a match where even 180 strike rate looked just par, Rahul scored his runs at a strike rate little under 130.
KL faced 54 balls in the match which is almost 1/4th of the balls bowled in the match. Hence, the KXIP skipper earned a negative impact rating of -27.51 the lowest for individual performance in this IPL season. The rating loosely translates into Rahul falling nearly 27 short of the runs he should be scoring for the resources he used to 69 runs. Rahul's opening partner, Mayank Agarwal did return with the best impact rating in the whole match as his maiden IPL ton earned an impact of 17.42.
Had Mayank stood till the end, Rahul's record score of 132* could be broken. Nicholas Pooran's unbeaten 8-ball 25 earned an Impact rating of 11.90. On the other hand, Mohammad Shami was lucky enough to earn an impact of 14.77 with the ball due to the big wickets he claimed in the crucial stages of the match. A lot of expectations were over Jos Buttler coming into the match but the England wicketkeeper scored only four runs in seven deliveries and got out early on.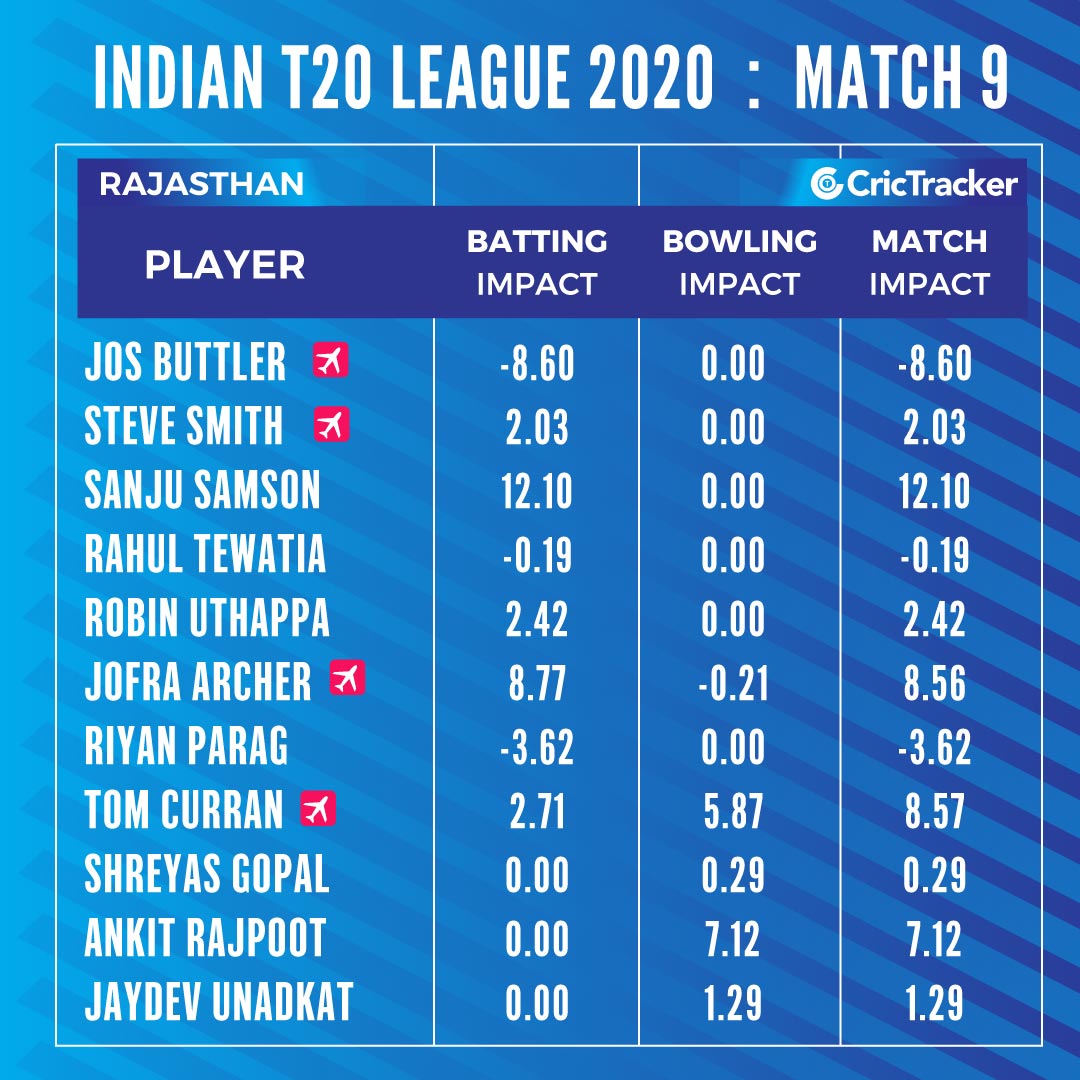 This earned Buttler an impact rating of -8.60 which is the lowest among the Rajasthan players in this game. Sanju Samson's knock is the best inning with the bat for the Royals during this record chase which also earned the 2nd best batting impact in this match. The keeper-batsman got an impact rating of 12.1 for his aggressive 42-ball 85. Rahul Tewatia, who had an amazing turn around with the bat, ended up with a negative rating of -0.19.
The left-hander was batting at 8 off 19 balls, an innings which was set to cost the Royals before his five sixes off Sheldon Cottrell revived himself and brought RR back in the match. Ankit Rajpoot's performance with the deserves a special mention as he earned an impact rating of 7.12 for being one of the two bowlers in the match to conceded under ten an over even after finishing full four overs.