Dhoni scored 11 against KKR before getting out to Varun Chakravarthy.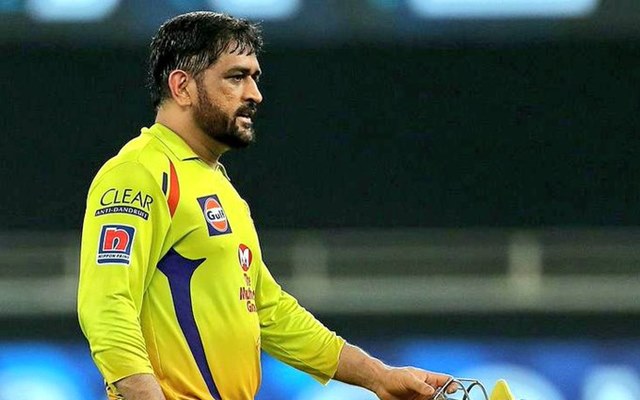 Former West Indies cricketer Brian Lara reckons that MS Dhoni needs to back some other players to finish off game for his team. The legendary Caribbean batsman touted Dhoni as a "great finisher", but also mentioned that things have fallen apart a wee bit for the 39-year-old wicketkeeper.
In the 2020 Indian Premier League (IPL), Dhoni hasn't been able to finish off a single game, playing for the Chennai Super Kings (CSK). On Wednesday, September 7, CSK lost to the Kolkata Knight Riders (KKR) by 10 runs and Dhoni scored 11 off 12 before Varun Chakravarthy got rid of him.
Lara feels that the Super Kings need to give Dwayne Bravo a chance to bat lower down the order. The Trinidadian Bravo picked up three wickets last time around, but hasn't gotten a chance to bat thus far in the tournament.
MS Dhoni has something to work on, says Lara
"It's a bit puzzling (Dhoni inability to finish). You feel that he has created that position where he can be flexible with himself but I think he needs to maybe look at some other players," Lara was quoted as saying on Star Sports.
"They have played a couple of games where Dwayne Bravo, an all-rounder, hasn't had an opportunity to bat. Scoring 58 runs in 10 overs but only losing 10 wickets, something is wrong.
"He is a great finisher, no doubt about that. But things are not going right for him and I believe, some of the other players, look at Jadeja how he batted today, he came in when their chances were very slim. So, something he will have to work on, have a steadier stuff," he stated.
At the end of the first 10 overs of the run-chase, CSK were cruising at 90 for one and needed 78 off the last 60 balls with nine wickets in hand. But from there on the KKR started turning the screws with dots and also chipping in with wickets.
Shane Watson scored back-to-back half-centuries, but his knock couldn't take the Yellow Army over the line. It wasn't a surprise that Lara found their dismal batting in the second-half "unbelievable". "They were cruising after 10 overs. You got 90-odd on board. It was unbelievable," Lara added.
CSK are next scheduled to lock horns with the Royal Challengers Bangalore (RCB) on Saturday, October 10 at the Dubai International Cricket Stadium.