The government has granted approvals for the first two incoming teams- West Indies and Pakistan.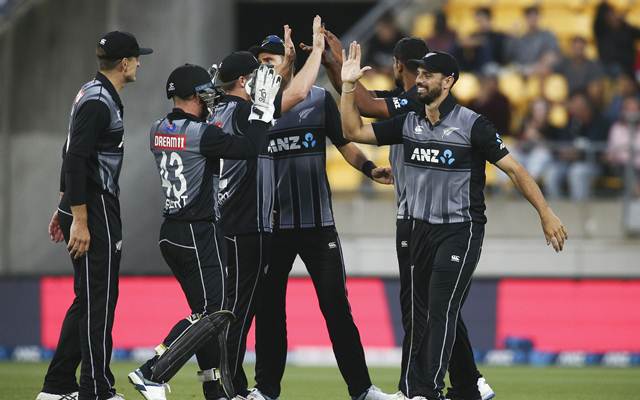 New Zealand are set to resume international cricket after the month of March when the COVID-19 pandemic halted their away series against Australia. Only one ODI at the Sydney Cricket took place after which the rest of the tour was called off. On return, the Black Caps are scheduled to start with a T20I series against the West Indies, starting November 27 with the opening game in Auckland.
Pakistan, Bangladesh and Australia are also set to lock horns with the Black Caps. The women's team are also scheduled home for a home series against England in February and March, and discussions ongoing regarding a visit from the Australia women's team.
New Zealand last hosted a nation when India toured the country for a T20I, ODI and Test series. In between the international games, the players will also take part in the Super Smash- their domestic T20 competition.
The government has granted approvals for the first two incoming teams- West Indies and Pakistan. NZC chief David White sounded pretty confident about the upcoming series.
A full-fledged schedule for New Zealand cricket
"I'm thrilled to be making this announcement today, given the uncertainty and difficulties over the past six or seven months. We owe a huge debt of gratitude to the New Zealand government for helping us navigate this complex process," White was quoted as saying in New Zealand Herald.
"Hosting these tours is incredibly important to us for two reasons: international cricket brings in revenue that funds the entire game of cricket in New Zealand and, also, it's crucial that we look after the fans of the game and sport in general, especially during these difficult times," he added.
It's been learned that NZC are planning to cut the prices of GA adult ticket by nearly half, bearing in mind the challenging circumstances. "It might sound counter-intuitive to be lowering ticket prices at a time of great additional cost and expense to the game, but we think it's the right thing to do."
White said that NZC were grateful to Cricket Australia (CA) for deciding to send a fit men's team to New Zealand. "We've worked very closely with Cricket Australia in what is, really, a unique set of circumstances – and we can't speak highly enough of their commitment to the global game," he added.
Here's more details: