As per Gavaskar, Virat has every chance of scoring around 500 runs when the IPL comes to a close.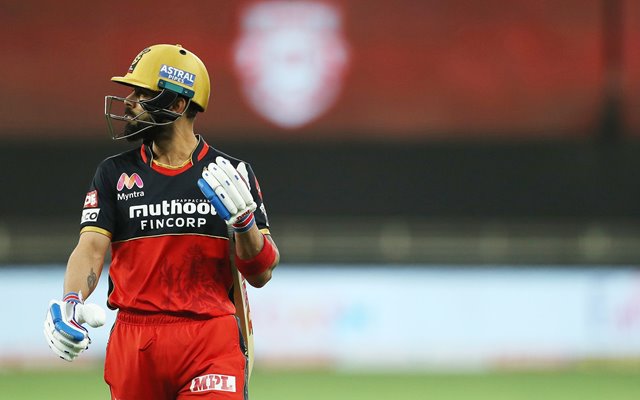 Virat Kohli, the Royal Challengers Bangalore' (RCB) skipper, hasn't had the greatest of times with the bat, though his team has won two out of their first three matches in the 2020 Indian Premier League (IPL). Kohli's bat has remained silent thus far as he only has scored 18 runs at an average of six. Meanwhile, former Indian cricketer Sunil Gavaskar has backed Virat to come good later in the event.
The 71-year-old felt that one shouldn't write Kohli off after only a handful of low scores. The veteran strongly believes that the Delhi-born will be upping the ante as the tournament progresses. As per Gavaskar, Virat has every chance of scoring around 500 runs when the IPL comes to a close.
Gavaskar praises Virat Kohli   
"He's a class act everybody knows that. So, what if he's had 3 quiet matches, he's the kind of batsman who will make up for it towards the end," Gavaskar was quoted as saying on air after the match on Monday.
"He may have started slowly but by the time the tournament ends he will have 400-500 runs which is what he gets every year. There was that one year when he got almost 1000 runs (in 2016) and hundreds as well (4).
"He may not get 900 runs (in IPL 2020) because the first 3 matches have been quiet but 500 runs totally, they are all written there," he added.
In RCB's third match against the Mumbai Indians (MI) at the Dubai International Cricket Stadium, Kohli could only score three runs off 11 balls. On a strip, excellent for batting, Virat failed to rotate the strike before getting out to leg-spinner Rahul Chahar.
Despite the poor run of form, Virat came out to bat in the Super Over along with AB de Villiers. He started with singles, but then hit the winning shot off Jasprit Bumrah in the final delivery of the one-over eliminator.
Earlier, after being put in to bat first, RCB amassed 201 runs following Aaron Finch, Devdutt Padikkal and AB de Villiers' half-centuries. Shivam Dube also chipped in with a 10-ball 27. In the second innings, they managed to counter the treat posed by Ishan Kishan and Kieron Pollard.