There is Nothing more powerful than a good story, and whose story is better than Jaiswal?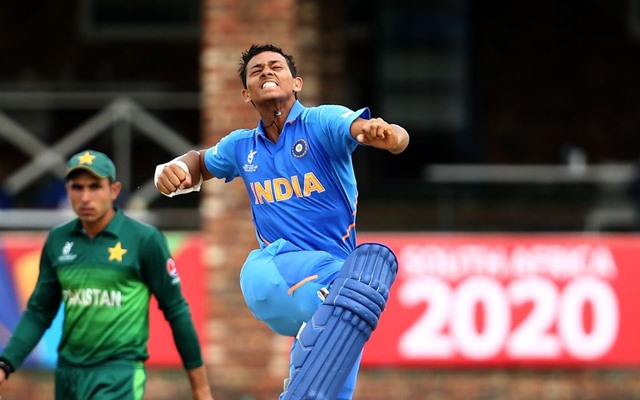 "There's nothing in the world more powerful than a good story," Tyrion Lannister said, in what was the finale of the Game of thrones. The debates over the finale will go on forever, but one thing we can all agree on is Tyrion's statement, it holds true in life, but more than that, it holds true in sports.  
In sports, nepotism doesn't matter; it may take you to a certain level, but when you are playing at the elite level, it doesn't matter whose kid you are; you have to perform. 
You will see many with humble beginnings in sports because this is the world where hard work pays off. Lebron James, Muhammad Ali, Cristiano Ronaldo, MS Dhoni, Sachin Tendulkar and the list goes on. All of them had one thing in common; they knew the value of hard work.
The Journey
Yashasvi Jaiswal is one such player. He travelled to Mumbai, when he was not even a teenager. He relocated himself in the vicinity of the famous Azad Maidan in Mumbai, where Sachin Tendulkar has left his mark. Jaiswal couldn't find a decent job, and he had to settle for the low-grade works. 
Also Read
Yashasvi Jaiswal revealed in an interview with ICC at the Under-19 World Cup that he used to sell Panipuri at night time, and he would be embarrassed to see his mates buying Panipuri from him when he was the one who scored a century in the morning. 
How cruel can life be, and as mundane as it sounds, it is what it is. Jaiswal knew that, and the only thing mattered to him was the runs he was scoring. After struggling for three years, living in a tent with no toilet, no money and little food at his disposal, finally, Jawala Singh, a coach at a cricket academy, discovered him and took him under his wings. 
Things started to change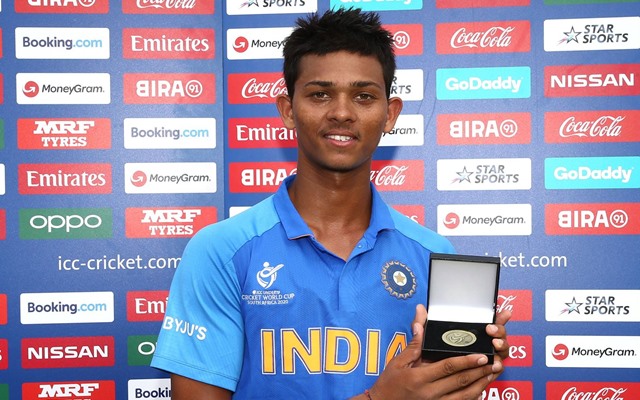 Soon Yashasvi Jaiswal blossomed and started gaining attention. He scored a triple century in 2015 at the school cricket level, which got him selected in the Mumbai Under-16 squad. He scored runs for fun there, and that paved the way for the Under-19 squad. 
At the IPL 2020 auction, Jaiswal was bought by Rajasthan Royals for a whopping INR. 2.4 crore ($US 340,000). The seeds he planted were bearing the fruits. Jaiswal truly gripped attention when he scored a century against the arch-rivals Pakistan in the 2020 Under-19 World Cup and ended as the tournament's leading run-scorer.
Meeting one of the greats of the game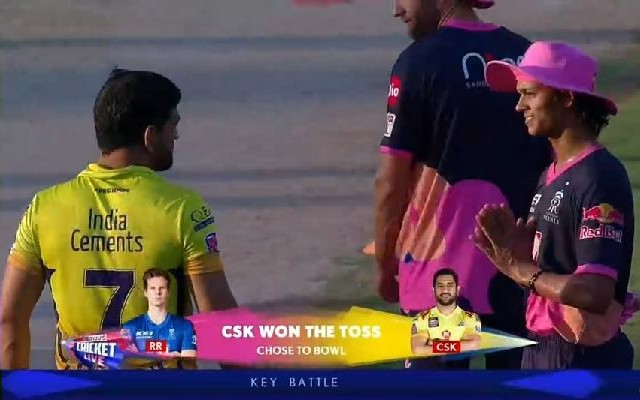 A recent clip went viral on social media, where Yashasvi Jaiswal greeted MS Dhoni humbly, like a kid greeting his father out of sheer respect. It went viral because it shows how much he loves this game and the people who make this sport great.
After all the perpetual struggles that now seem ephemeral, he can finally enjoy the game it was meant to be. He met his childhood heroes in the flesh, and he will tell you that even though money is a big part of life, these moments are worth more than the earnings. 
Putting an Indian shirt on, representing your country at the highest level, surpasses everything. All those nights spent in the tent were nights well spent. If he is as persistent as the many greats of the game, he is in the line to open for India and carry that beautiful responsibility on his shoulders for a long, long time. 
There is Nothing more powerful than a good story, and whose story is better than Jaiswal? A kid who dared to fight, stood firm and forced his way against all the odds to be an inspiration to millions.
~Written by Usama Khalid